Stowe Basketry Festival

Our Mission
The Stowe Basketry Festival enjoys a long-standing tradition of exploring all aspects of weaving and this value continues.
The Festival aims to promote the art and craftsmanship of basketry from around the world, to introduce new weavers to the joys and satisfaction of weaving, and challenge more experienced weavers to learn new techniques.
Join us to explore weaving functional but beautiful baskets, jewelry, or sculptural art pieces; the options are always exciting and we look forward to sharing these experiences with you!
Class Descriptions

Click here to view classes by day and teacher.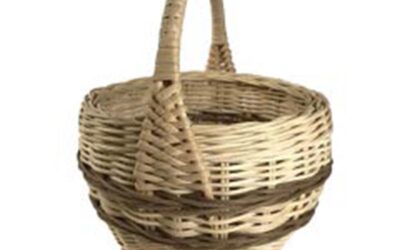 Class #1 - Caspian Caspian is a small basket that begins with a Japanese square work base. The sides are woven with...
One of the nation's leading basket weaving festivals, carrying on a proud tradition nearly 30 years old!
Have Questions?

Contact Us Now!